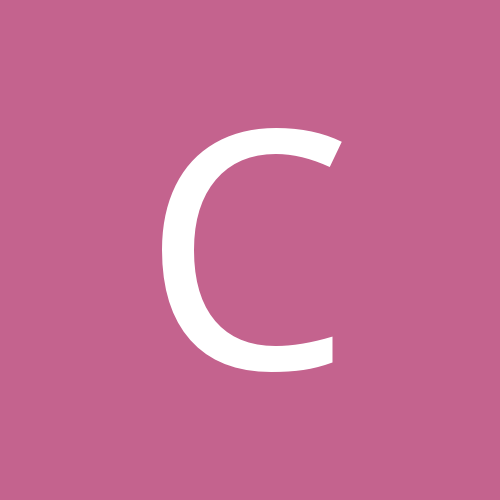 Content count

39

Joined

Last visited
Community Reputation
0
Neutral
Contact Methods
MSN
Website URL

http://logan.ilgenweb.net

ICQ
I know you can't do reports running TMG on a 64 bit computer. I been putting people off on some reports for nearly a year. I finally decided to try again [forget why I stopped before but it was when I had Vista] using Windows 7 on a 32 bit computer with 2 GB memory. I have an additional 3.8 GB of memory in speed boost which gives me more than 32 bit can handle so I have the max memory although I don't think that is the problem. The current report involves 436 people and only BMDB dates and locations, not a major report. When I tried a descendant indented chart printed to PDF it crashed TMG. I then tried saving as WordPerfect. It created 19536 pages, all of which had nothing but lines on them. I then tried a descendant narrative with severely restricted information. It crashed TMG. Windows think I should try always running the program as administrator but that was hanging. So, reports are not working for me in 32 bit either. I'm open to suggestions. I didn't try Word which I don't use but can be open in WP and OO and then printed to PDF. It's very frustrating. Having used TMG since prior to version 1 I am unlikely to switch but no one I know is likely to buy either. I've gotten some unkind email from people I talked into switching to TMG back about version 6. It seems to me it would be useful, particularly if TMG 8 continues to be delayed, to find a workaround for reports.

Or give up reports and catch up on other work. That's pretty much what I did. Although I did install on a 32 bit laptop I haven't run any reports in eons. I am caught up on scanning documents though. :-)

Was there ever any comment as to whether TMG 8 will do this, is considering doing it, is not considering doing it? I didn't see it.

Will using TMG with a touch screen computer create problems? Will TMG work with the technology?

Ok, but the result doesn't change no matter what you call it. When I save a pdf it gives me an error. When I attempt to print a pdf it gives me an error. When I CREATE REPORT it gives me an error. The only time I don't get an error is if the Report Destination is Printer and the printer is a mechanic printer, not PDF. I'm giving up and waiting for TMG8. Those aren't the options on my Report Definition Screen. When Acrobat (PDF) is selected as the output file type, the options are: [Create Report] which creates the report and saves the configuration file. or [save Settings] which saves the configuration file. The Wholly Genes PDF Writer v3 should never be chosen as a system printer or as the printer on the TMG 'Printer setup' screen. Only TMG can use the Wholly Genes PDF Writer v3 and that is done internally,

Of course I have several pdf printers installed. I run Acrobat Pro and it seems like every program has to have its own proprietary version, TMG included. I did uninstall and follow Jim's advice but it didn't work. The results of attempting to save as anything other than pdf are the the spawn error which is something that flashes on the screen, not something I can save. However, it is my understanding that TMG can't save to a word processing file in 64 bit so I wasn't expecting to be able to save those. I'm used to there always being at least one problem with TMG.

I'm feeling dense. My options seem to be SAVE or PRINT. I cannot SAVE as PDF. When I attempt to print I get the error code as in my message. I note when I try to SAVE as something else, WordPerfect, RTF, I get some sort of "spawn" error and advise to contact tech support. It has been extremely frustrating for the last two years but I am hopeful the resolution is about to arrive.

Instead of trying to print your report try writing it to a PDF file -- if properly installed the "printer" object should pick it up and let you open and print it. TMG 8 will resolve the 64-bit printer issues according to Wholly Genes. Hope this helps . . . Robert

I followed these instructions without success. When I click install printer it says it is already installed. I can see "Wholly Genes PDF Writer v3" in Devices and Printers. When I go to print setup the options are Windows Default and Selected. In Selected the TMG PDF printer is not listed. [it is listed in Devices and Printers.] When I chose any of the other PDF printers [just in case it has yet another name in TMG] the error code is "printer not activated - error code 20." Does the fact that I have Adobe Acrobat Pro installed affect this? I have Adobe PDF, MMFT PDF Printer and Primo PDF Printer too. I really don't know what MMFT PDF Printer is but it is described as Model: Amyuni Document Converter 300 and the TMG is also Amyuni etc. Do I have TMG PDF printer installed twice? I did try selecting that as the printer without success. Would there be value in deleting both and trying install printer again? Will TMG 8 resolve the 64 bit issues?

Never mind. I used my all purpose TMG fix, uninstall and reinstall. It should be good for another 30 days.

TMG 7.04, Win7 64 bit - data file is on NAS Today I got an empty screen. All the windows I would expect to see, person, children, siblings, etc., were present but there were no people anywhere. I clicked on the # icon to search for a person by number with no result. Then I could not close the program. I had to use task manager. Then I could not end task but had to end the process. I do not know if I have used TMG on the 64 bit since upgrading to Win7. TMG has been problematic on the 64 bit so I tend to avoid using it there. I know the file is good as I viewed it earlier today on my Win7 32 bit laptop without a problem.

I can manually enter the number each time but I can't get it to ask me the source number. What am I doing wrong? List of Citations: Filter: Source No. Equals [?] When ran it will ask for the souce no. to be entered.... This will give a list of everywhere that the source is cited....

I wrote: The Wholly Genes PDF printer driver is only used when you select 'Acrobat (PDF)' as the report output type. The Wholly Genes PDF driver cannot be used as a system printer driver and should never be selected as the printer from from the TMG Printer Setup... screen. If you select a report output type (for example) such as Individual Narrative or Journal and you want to output to a PDF file, you need to have a third party PDF printer driver selected as the default system printer or as the printer on the TMG File / Printer Setup... screen. I don't know how else to explain it. Look at the screens involved. Ok, that's what I do. I had to check to make sure the TMG printer driver was installed when Phil asked because I have Adobe. It was. When I output to PDF I use the Adobe PDF printer. It didn't occur to me to attempt to use the TMG printer driver.

64 bit Vista has programs and X86 programs. Isn't that what it is doing? I gave up on sync long ago. I haven't been able to have the data on the server computer and access it from other computers. It was suggested that might be 64 bit too. 64 bit is the current scapegoat. :-) Doesn't matter. I am hopeful moving both computers to Win 7, despite the bit differences, will solve that issue. I think being able to have the data in one place and access it from other computers should be a priority for the next version of TMG. I have no idea if that is a difficult issue or not. There are so many computers, OS, configs, etc. I would think it could be.

I saved it to pdf using 64 bit Vista. TMG crashed but the report was saved to PDF. I got my report. There may have been error messages but if so they went by too fast. I had never seen TMG crash and close. Originally I saved to WordPerfect and then to RTF. My error message then was: "Conversion error #20 - Unknown error. Contact technical support." I don't understand your second paragraph.